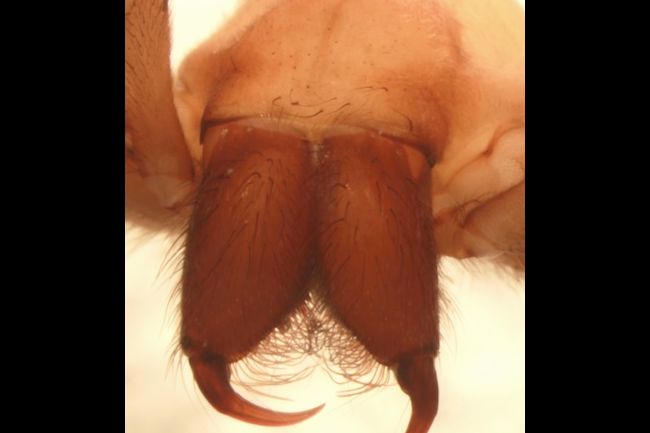 We know that a lot of insects are blind but  not to have eyes at all..Yes! scientists have now discovered an eyeless huntsman spider. Sinopoda scurion is the first eyeless huntsman spider in the world. This is indeed one of the oddest spiders ever discovered.
This species has been shown to have adapted to  living in the cave without sunlight for so long that they don't need the eyes anymore. There are spiders with eight functioning eyes to spiders with six, four or two eyes. And now these eyeless spiders.
There are a lot of  fish, scorpions and crabs along with these spiders that have adapted to caves in Laos.
So what do you know kids better start using your brains otherwise they might disappear one day:) Ha!
(Photo credit  Senckenberg Research Institute)
Related Posts