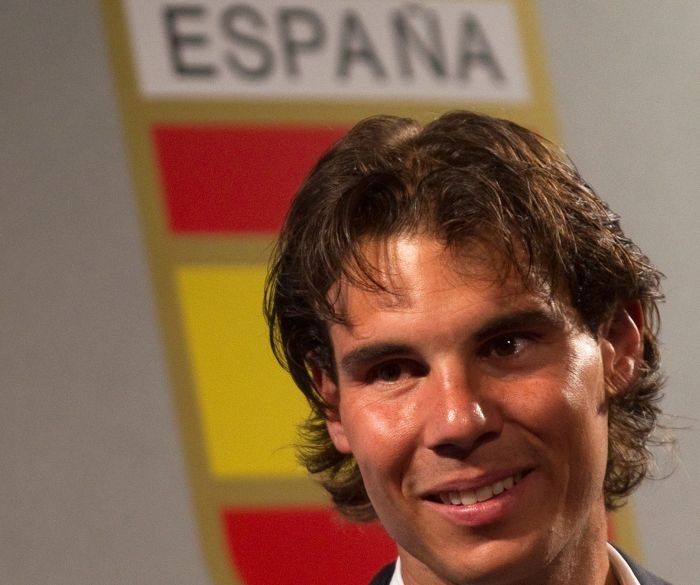 Olympic gold medal winner in Beijing four years ago, Rafael Nadal has withdrew from the Olympic Games because of an injury. Nadal has has failed to recover from a nagging knee problem. This is shocking news for tennis fans all over the world.
Nadal will also miss out on the honour of bearing his nation's flag at the opening ceremony. Spain's Olympic committee will have to now hunt for a another flag bearer and also someone to represent Spain in Men's singles.
"I'm not in a condition to be able to compete," Nadal, 26, said in a statement. "It's one of the saddest moments of my career." He also said that "Today is one of the saddest days of my career as it was one of my biggest dreams, and perhaps the most anticipated moment to be the flag bearer at the opening ceremony for the Games in London."
It is a saddest day indeed for his fans as well.