Thank you for your interest in advertising on Kinooze.com.
At Kinooze, we are building the site of record, covering news and amazing facts from around the world – re-imagined and written for families with kids. Put simply, we do not just write articles, we like to tell stories, carefully piecing through the elements we know engage – be it the news, a fact, a video or few images, and then add enough context so it connects naturally with families.
Our audience is parents and teachers, slightly more feminine (67% female) and mostly aged between 25-40. Our readers have special interest in kids' education, travel and parenting, and in general care a lot about lifestyle products for their families. Most of them come from the US and UK.
Top Countries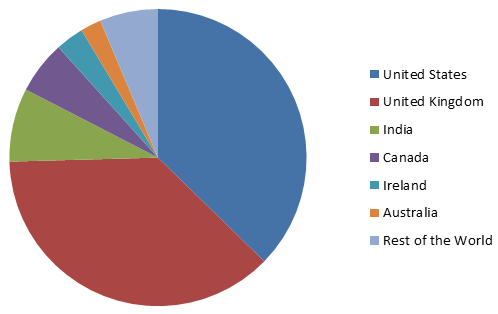 Read What Our Readers Are Saying
Via HughesNet Satellite Blog (America's #1 consumer satellite Internet network): 'Kinooze is CNN.com for kids. This site gives your kids a chance to read up on current events they might find interesting, such as articles about self-driving cars, cool inventions, or exciting astronomical events. The site includes a section called "Facts for Kids," which tackles subjects such as history, science, social studies, and other fun and interesting topics. Kinooze gets kids involved and thinking creatively with the section "Little Writers." Kids can write short stories and upload them to the site and then Kinooze will illustrate the story and publish the completed work on the site. There is also a Parent's Corner that has articles parents would find interesting and useful."
Via Donna Karno's (Department of Early Childhood Education, University of Maine Farmington) Blog, Reader review: "This website is a place for children to learn about news topics that are of interest to them and allows them to think critically about what they are reading/hearing and connect it to information they already have. It is interactive in that news can be posted by children, parent, teachers, etc. It provides information in many subject areas. The link that I provided for 'Little Writers' – that is a place for a child/children to write a short "story" and submit in for publication. There are several stories with science ideas and themes as relevent through the child's eyes. This is a place for children to publish their learning and hear what others have to say."