David Beckham will bring the Olympic flame back to the UK from the Greek capital Athens along with Princess Anne.
Both of them will be at a ceremony where the flame is passed to London on Thursday evening, after a week-long relay around Greece. BBC News reported.
The delegation, including five young people, will fly back on Firefly,  a british airways flight BA2012 named by schoolchildren.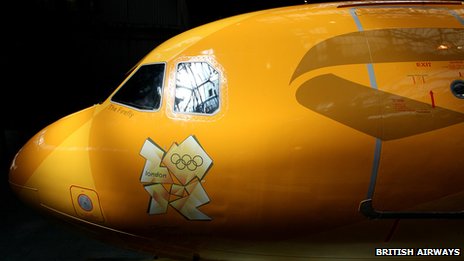 It took engineers nine days to paint it gold, white and yellow.
It will be carried around the UK by 8,000 torchbearers before arriving at the Olympic stadium in Stratford for the Games opening ceremony on 27 July. BBC reported.