Did you think we were going to tell about doctors who like to go swim and float in a lake? Well, kind of! This story is about the Dal Lake which is one of India's largest natural lakes in the northern state of Jammu & Kashmir.
The Dal Lake is more than 15 kilometers long and about 70,000 people live in and around the lake. To provide easy access to doctors for the people the Jammu & Kashmir government is starting a floating healthcare unit.
"Initially two Shikaras (taxi-boats) equipped with medicines and other diagnostic equipment will be made available with three doctors which will try and cover Dal area and provide medical services to the needy," state Health Minister of Jammu and Kashmir said.
Who exactly will these doctors on the Shikaras serve – about 30,00 of the 70,000 people who live on the lake in houseboats, tourists who come and stay in floating hotels and eat at the restaurants around the lake. The mobile medical service, which would be known as Rashtriya Medical Mobile Unit (RMMU) will at first operate twice a week — on Wednesdays and Saturdays — and later the duration will be extended.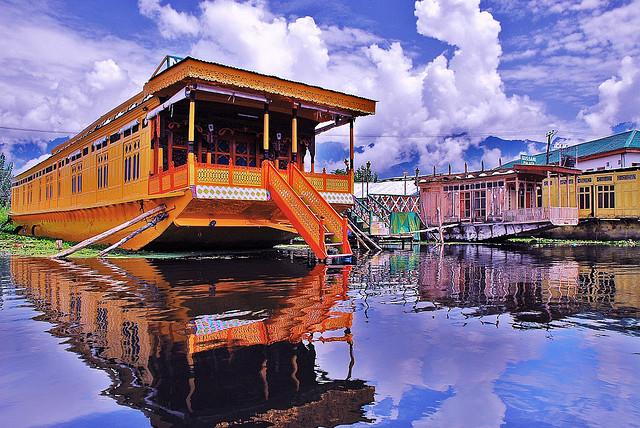 Imagine if you lived in a houseboat like the one above and had the "Floating Doctors" come and visit you when you needed medicines. Cool, isn't it ?