No we are not talking about Disney movies or any other animated movies. We are talking about actual unlikely partners in the animal kingdom. They are the most unlikely creatures that stick together and help each other.
Crocodile and Plover: Sometimes you will see the crocodile's frightful mouth open and a little bird sitting in it. Is she crocodiles's food or is she enjoying her meal by cleaning up the crocodile's mouth. This tiny bird picks out the bothersome water creatures that stick to the crocodile skin. Sometimes it even cleans up the mouth of the crocodile. While this bird's cleaning services are ongoing the crocodile takes a nap with his mouth open. A Plover  pays for the food bills by alarming the crocodile of any danger. Funny huh!
 Zebra and Ostrich: Now that is a strange pair or so it seems, but they gel really well together. These two take turns to watch out for danger. On Sunny days when the ostrich can see much better and farther than the zebra, he is on a lookout. On a cloudy day and low visibility when the Zebra can smell and hear better, zebra is the leader.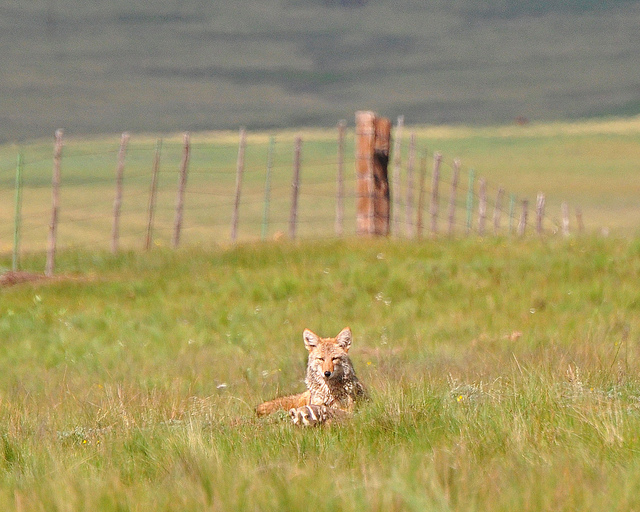 Coyote and Badger: These two team up to hunt for the food. When coyotes and badgers partner up, they follow burrowing animals such as prairie dogs and ground squirrels. If the prey is above the ground, the coyote chases it down, and if it goes underground, the badger takes over. Together they catch more prey than hunting alone.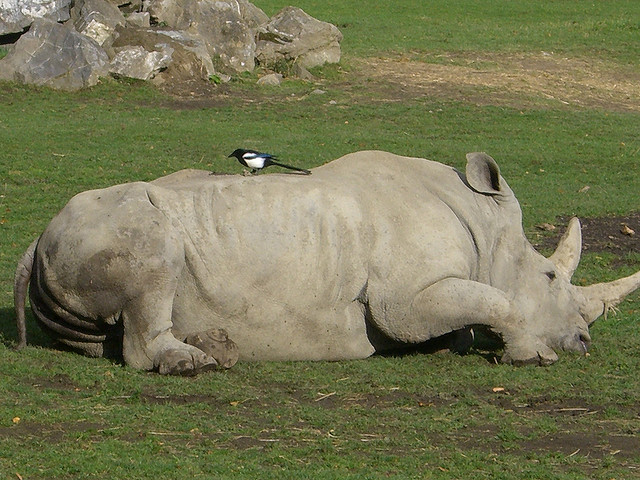 Rhino and Tickbird: Always perched on rhino's back these birds stand tall. Rhino is troubled by the ticks that bite into its body. The tickbird eats those ticks and helps the Rhino in return.
 Lizard and Petrel: Well these two live together in a nest under the ground. Petrel builds the nest and the lizard keeps it clean by eating lice and pests that crawl in.
Looks like these wild animals understand the meaning of the phrase "United we stand, divided we fall". Wish the humans could learn a thing or two from them.