This is a guest post written by Ritu Bajaj. Ritu has a MBA in Marketing and has additionally studied Environmental Law from NLSIU India and University of Washington USA. Ritu is passionate about environmental issues and sustainable development and is working on raising awareness about them in her community.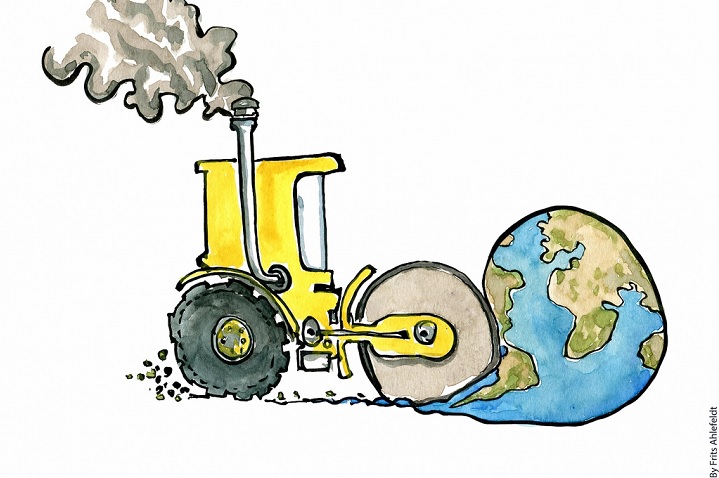 Hi Children,
Today is the world environment day. The only day in the year when governments get up and start thinking about environment. So what does this day mean to you. For you it is the most precious day, because this is the only day when policy makers think about you. Our planet Earth has many natural resources of which, some are renewable and others are non renewable. Renewable resources can be re-newed and reused e.g Land, Air and water to some extent( and your mother's love to a large extent :) ). Non renewable resources are those which cannot be renewed that is once gone, they are gone forever e.g petrol, coal etc. These resources take millions of years to regenerate, and are not readily available for our use. As responsible human beings, we should preserve both these resources as they are basic for our sustenance. You must have heard about sustainable development, it simply means that use as much as you need to sustain and leave some for future generations. Sadly, this is a term that has been used more in environmental policies, than the economic policies of the countries. But you kids can change that!
In the race to promote development, sometimes these resources are over exploited. Land is over exploited to give way for multi story buildings, in process robbing our earth of the green cover which is an essential source of oxygen and food. We cannot sustain without breathing, but if there is too much pollution (caused by vehicles emission and by manufacturing units) it leads to serious diseases like lung cancers and other respiratory disorders. Water is exploited by releasing chemicals and dangerous pathogens that can harm our health and result in diseases.
So what happens when these resources are over exploited, they start turning from renewable to non renewable e.g water. It has become essential now to stand up for yourselves and preserve these resources. Start from places around you, sometimes while playing we tend to break branches of the shrubs around us, let us remember that these shrubs provide us with oxygen, so refrain yourself from breaking them. On hot summer days,we tend to take long showers spending the precious drinking water, alternatively, take a short bath and invest the remaining for your future use. We should always be happy and thankful for the play areas that have been given to us by Mother Nature. Let us respect the nature and use our resources wisely before our renewable resources become non renewable.
As the famous saying goes " Do unto others as you expect them to do unto you" .
Please pledge this earth day to respect nature as the future lies in your hands.
Ritu Bajaj