Everybody is talking about brilliant Brazil these days. The country's economy is developing fast and to add a few more jewels to its crown it is all set to host the 2014 World Cup and 2016 Summer Olympics.
Do you know which continent Brazil lives in?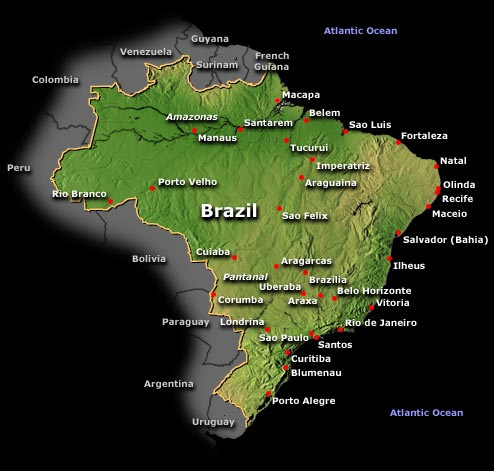 Brazil covers almost half of South America and is the continent's largest nation. The name of its capital is Brasilia and official language is Portuguese.  It neighbors with every nation on the continent except Chile and Ecuador. Its culture and heritage is derived from Portugal. There is a story that early Portuguese explorers brought back a wood that produced a red dye, pau-brasil, from which the country received its name. It was discovered  in the 15th century. There were around 30 million indigenous people called Amerindians living there. Now these people are the lost people living in the remote areas of Brazil.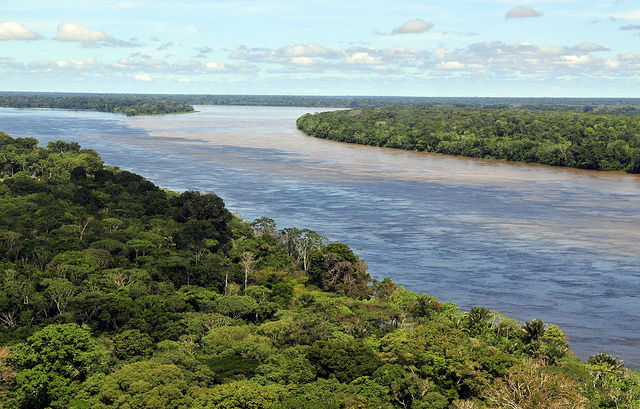 Amazon forests, the largest rainforests in the world are in Brazil. It has an amazing 4500 mile coastline that is among the natural seven wonders of the world. Brazil has a variety of landscape from dry grasslands  to enormous wetlands.  Northern Brazil is greatly dominated by the Amazon river rich in natural resources, whereas the Southern Brazil is the industrial capital. Sao paulo and Rio de janero, the world famous cities are in the southern Brazil. Almost half of countries population lives here even though this area is only one tenth of the country.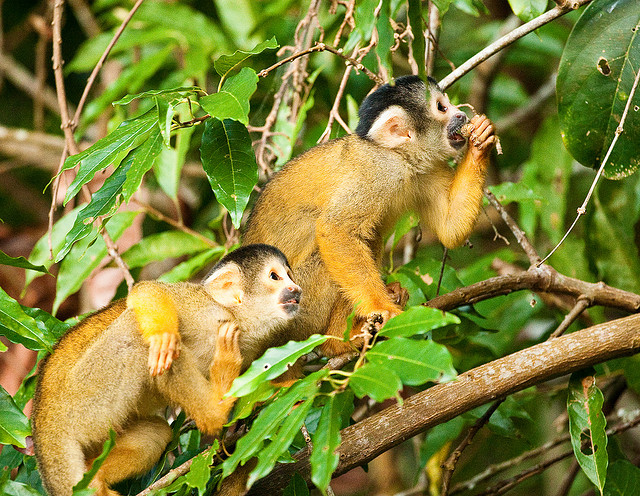 Brazil is also home to unique species of animals. A lot of the animals live in the forests but the most special species are found in the desert region. The most dangerous anacondas and caimans are found in the central western swampy area of Brazil.
The people of Brazil are passionate about soccer, they have won the soccer world cup 5 times. That is more than any other country. The King of Football is Edison Arantes do Nascimento better known as Pelé  is a Brazilian.