Sherpa is a name given to people who live in the upper Himalayan region of Nepal. Some of them also live in Sikkim, India and Tibet, but most of them live in Nepal. "Sherpa" means "person of the east". The first Sherpas are believed to have walked from eastern Tibet in the 16th century to Nepal and hence the name. They follow Buddhism largely and speak a "Sherpa" language that is a different version of the one spoken in Tibet. They are very nice, friendly and helpful people.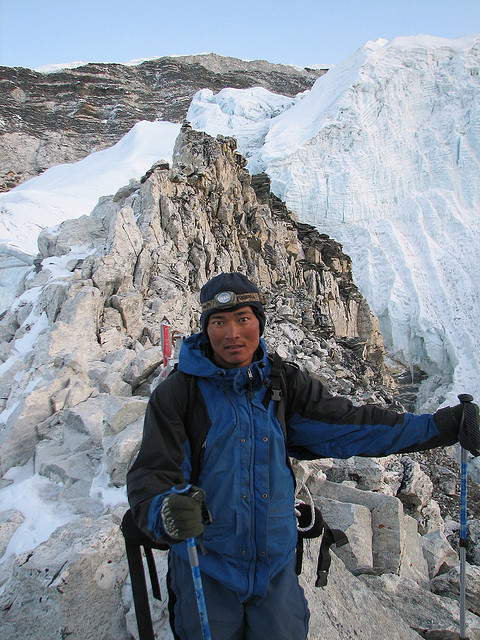 Sherpas often guide the tourists visiting the Himalayas. Isn't it wonderful living in such beautiful mountains? But the fact is these people have a tough life. And Sherpa kids have no yellow school buses to take them to schools. No mode of transport is available other than their two feet or on a yak's back! It is not an easy lifestyle, but they have adjusted well – including making mountaineering as their main occupation. And why not, Sherpas are excellent in trekking and climbing mountains!
Sherpas have always aided the people who visit the Himalayas to climb the mountains. But very few have tried to scale the summits themselves because they believe that Gods live high up in the mountains. According to Hindu mythology, the most powerful God Lord Shiva still lives in the Himalayas.
Till date, the Sherpa ask the climbers to respect the mountains and not spoil them by dirtying them or hunting there. They strongly believe that the Gods can get angry if they do so.
Famous Sherpas:
Ang Tharkay, author of Mémoires d'un Sherpa (1954), and Ang Tsering (Tshering) along with Tenzing Norgay were some famous Sherpas. A female Sherpa, Pasang Lhamu Sherpa, reached the mount Everest in 1993.