We are not talking about a Hello Kitty toy plane. This is real!! See for yourself!
Eva Airlines,Taiwan, has recently launched three Hello Kitty-themed aircrafts .The new Hello Kitty planes are called Apple Jet, Global Jet and Magic Jet.These planes are painted with beautiful kitty cartoons outside.
The journey starts with Hello Kitty boarding passes and baggage stickers.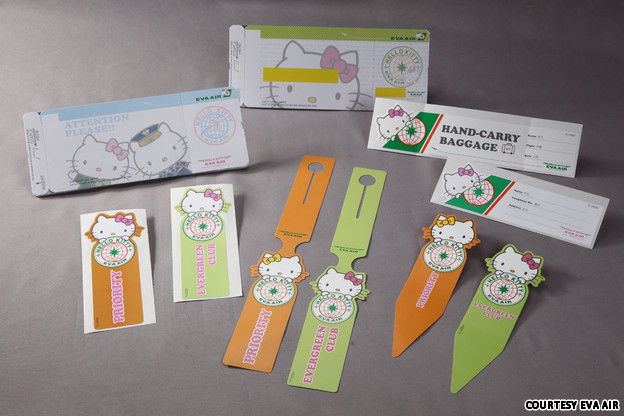 Inside the flight everything including headrest covers, tissues, paper cups, utensils, milk bottles, snacks, soap dispensers, hand lotion, meals and ice cream has Hello Kitty theme.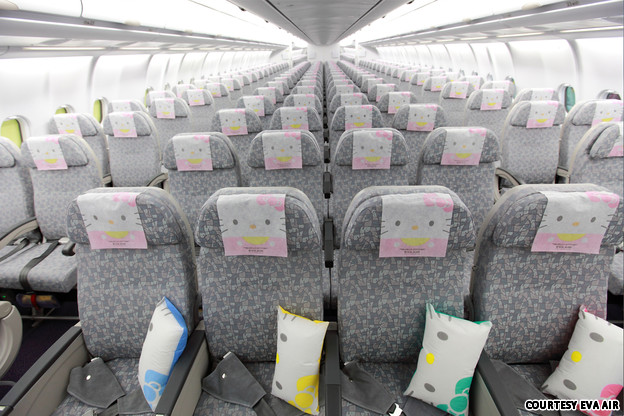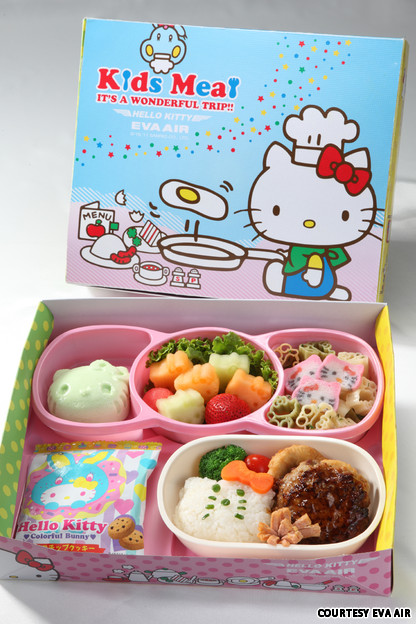 The journey ends with an amazing kitty experience.
Next time you are in Taiwan don't miss flying with Hello Kitty!
Did you know?
"Hello Kitty's "real" name is Kitty White  and that Hello Kitty weighs as much as three apples and is as tall as five apples.