Students and researchers from the University of Basel have found what looks like the remains of one of the oldest portable Sundials, dating back to the 13th century BC. The Sundial was found in the Valley of Kings, Egypt when a team from the University was clearing the entrance to one of the tombs.
Valley of Kings stands on the west bank of river Nile and is much noted for the tombs constructed for Pharaohs between 16th and 11th century BC.
The portable Sundial is just over 16 cm wide.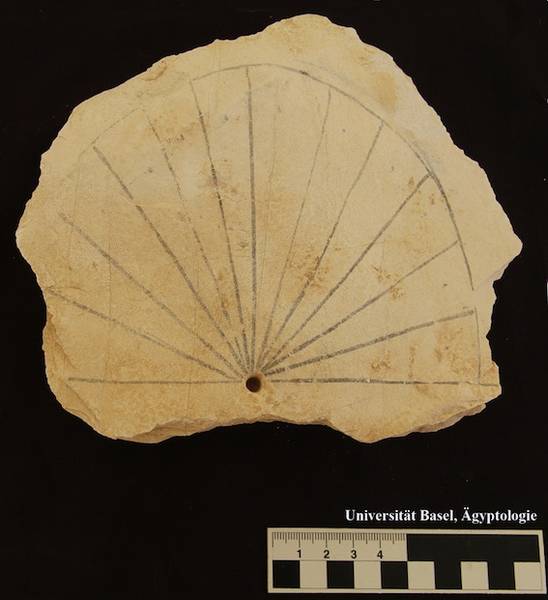 Now, the students of the University of Basel have been doing a fantastic job in the valley, clearing the tombs so they can record the architecture for our history books! One of the goals of the team there is also to help protect the tombs.
Kudos to them at this great find!