Olympic Shooting events are carried on with three types of firearms : Rifle, Pistol, and Shotgun. In Rifle and Pistol events, competitors aim at a 10-ring target from a fixed distance which is either 10m or 25m or 50m.
In different events, athletes are required to shoot from different positions – standing, kneeling or lying down (called prone).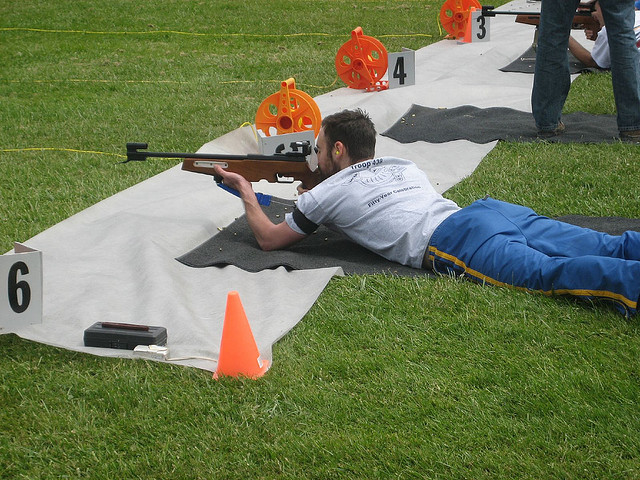 In Shotgun events, competitors shoot at moving clay targets.
There are a total of 15 gold medals to be won in all.
Shooting requires a lot of precision and immense focus. Indian shooting contingent is the best ever in and the country can expect more than a medal from the team of eleven. Best show of India in shootout was in Beijing Olympics when Abhinav Bindra won a gold for the country.
Watch this thrilling video: