This is a guest post by Swati Gupta. Swati was a computer professional before she left her promising  career to devote quality time to her little one. Today, she is a full time, busy mother of two wonderful kids.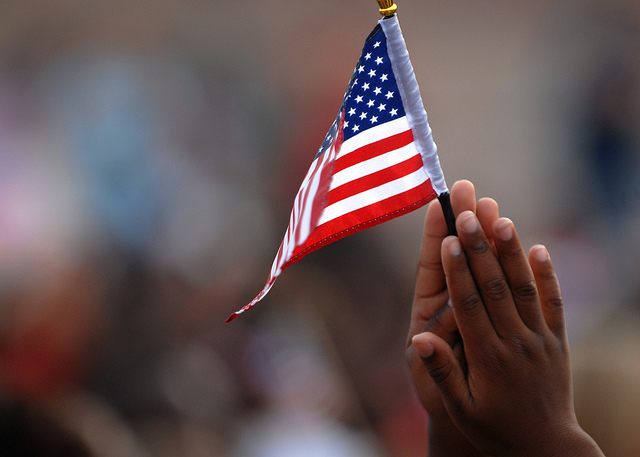 When we were moving to US, one of the things at back of my mind was how would my 18 month old baby boy take it all ? Would I be able to provide him with all the essential Indian values and culture? Would he be more Indian or more American as he grows up? Would it be difficult for him to adjust to new ways and new culture? But guess what, things didn't turn up as bad or as difficult after all. He is 7 now and is a charming boy. He is not an Indian or an American boy; he is just a happy go lucky 7 year old boy like any other kid of his age.
Seeing him grow up, I realized a kid would absorb whatever he sees around him. So, on our part, we provided him with a balanced nurturing environment where he could learn and appreciate both Indian and American culture.
Due to a considerable size of Indian community around, and also thanks to all the internet and communication advancements, it is quite easy to keep in touch with India. Also, we talk in Hindi at home and watch Indian television. So he feels to be a part of India even while growing up in US.
On the other hand, we have always been open to American culture too. I think he has turned out to become a very independent kid. It hugely reflects in how he thinks and carries himself. This is one thing, he has picked up from here. He will not accept or do something only because we say so but only if he is convinced to do so. At first, it seemed like a big deviation from the general rule we as kids followed in India, but then, we too acted like American parents and told him clearly what is acceptable and what is not. Now, we try to reason with him and convince him to do a thing rather just instructing him to do things a certain way.
I think all the exposure he has got at this age has been good for him till now. He has embraced best of East and West. He enjoys both Indian and American friends, festivals and food. Diwali and Halloween are his favorite days of the year. He enjoys chole puri as much as he enjoys fries and burgers.
I could not have asked or hoped for anything better than this for my little mister. And so when we were blessed with a baby girl two years ago, I was not at all worried about her being Indian or American.
I don't know what would happen in the future, but I am rest assured about the present. It is great to see both my kids smiling and enjoying their childhood together. I have gotten perfect global kids for now!!