And you thought that a one inch long prawn can not show a punch or two? Well, meet the pistol shrimp, which can stun its prey by spurting out a jet of water bubble, to create a deafening 'crack' like sound, as loud as a gunshot under water. What is amazing is that this is no ordinary bubble, since it is shot out at an astonishing speed of 100 km per hour and for an instant it is as hot as the surface of the sun !
As the bubble bursts, the vast energy is released as a super heated shock-wave stunning or even killing its prey. Now that is what we call a bubble bullet !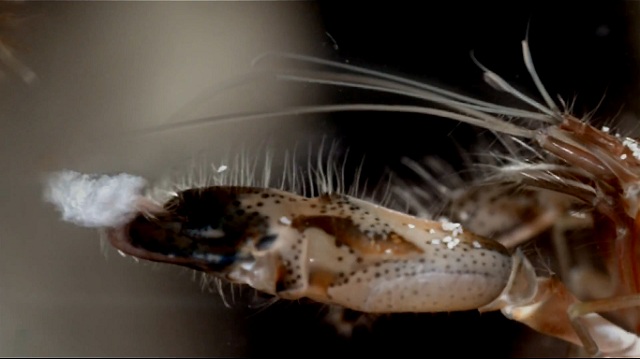 There are over 500 species of pistol shrimp found so far, and most have been found in the warmer waters of the Mediterranean and a few off the coast of Britain.
Check out the BBC video which shows the pistol shrimp in action, stunning another shrimp out its way.