Since long, dust and industrial pollution have been known to have a hand in tanning of the beautiful Taj Mahal.
Now we have one more culprit, and it is the least expected one. Just like how it happens in most of the mystery novels. It is cow dung!
How can cow dung turn Taj Mahal yellow?
You might ask what the connection between the two is. In rural India, dried cow dung cakes are used by villagers as a fuel. Villagers roll cow dung into balls, flatten them and then dry them. These cakes are then used for cooking and are also burnt to keep warm in cold winters. The smoke from these is one of the reason why Taj Mahal is turning yellow.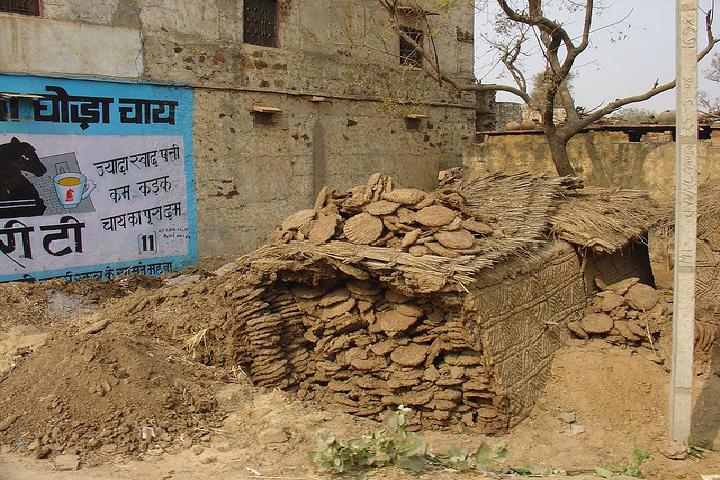 How does smoke accelerate yellowing?
The 17th-century monument Taj Mahal was built by Emperor Shah Jahan for his beloved wife Mumtaz Mahal, and was once as white as milk. The dust and the carbon deposits on the monument slowly change its color from white to yellow. One of the sources of carbon is the smoke that results from the burning of the cow dung.
Therefore, there is a ban on the green fuel.
Making a difference
The area around the Taj is called Taj zone by the local authorities. In the past, actions have been taken to conserve the beauty of this world heritage site. In 1996, the Indian Supreme Court banned the use of coal by industries located around the monument. While banning the use of cow dung will not entirely solve the problem but remember small differences and little efforts can make a big difference.
Image Credit: Featured Image by Flickr user Dennis Jarvis, via CC