If you lose a tooth, which is the place in the world where a little mouse named "El Raton Perez" comes and takes the tooth from under your pillow, and leaves some coins?
Your Birthday wish starts by pulling of your earlobes by loved ones? Strange huh! But its all in fun.
An afternoon siesta here is a must, afternoon nap, you silly!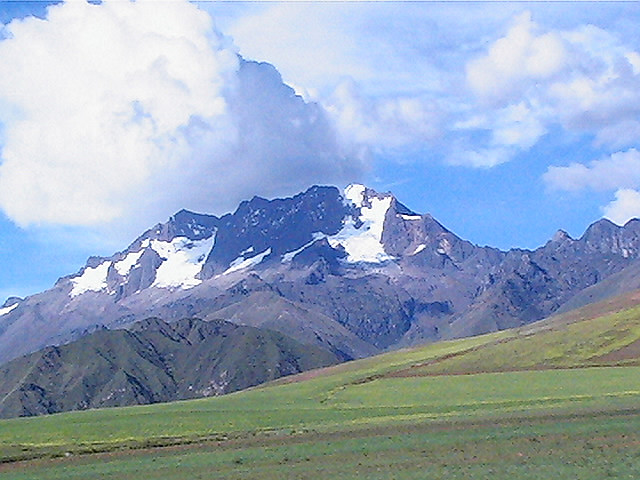 While Brazil is Brilliant, Argentina is Awesome! It is the second largest country in South America and eighth largest in the world. It is bordered by Bolivia, Brazil, Chile, Paraguay, Uruguay.
The Andes, the North, the Pampas, and Patagonia constitute Argentina. The Pampas (pronounced pam-puh-z) is the vast plains extending westward across central Argentina and is an agricultural heartland. Patagonia (the South) boasts of rich natural resources and animal species. The high mountains or the Andes provide a natural 3,195-mile (5,141.9-kilometer) border with Chile. Northeast Argentina features rain forests and Iguazù Falls. Iguazu Falls aka Iguassu Falls are waterfalls of the Iguazu River. They are shared by Brazil and Argentina. These falls are taller and twice as wide as Niagara falls. With so many natural riches, no wonder Argentina means "land of silver" .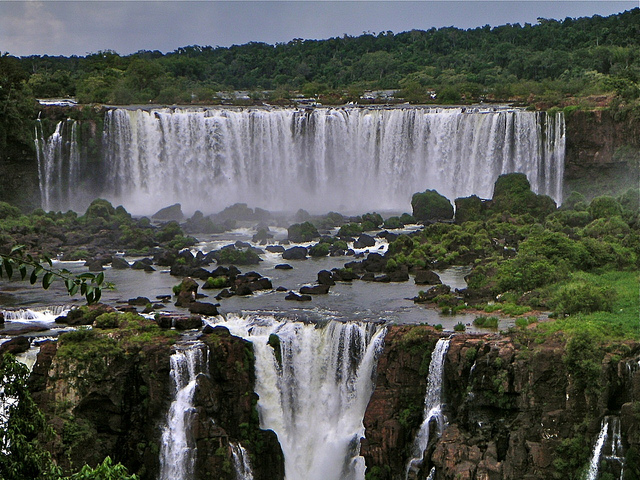 Argentina was first explored in 1516 by Juan Diaz de Solis. It was then under the Spanish colonial rule. Buenos Aires, the country's capital was settled in 1580. British tried to invade several times but were unsuccessful. After Napoleon conquered Spain in 1808, the Argentinians set up their own government in 1810. On July 9, 1816, independence was formally declared.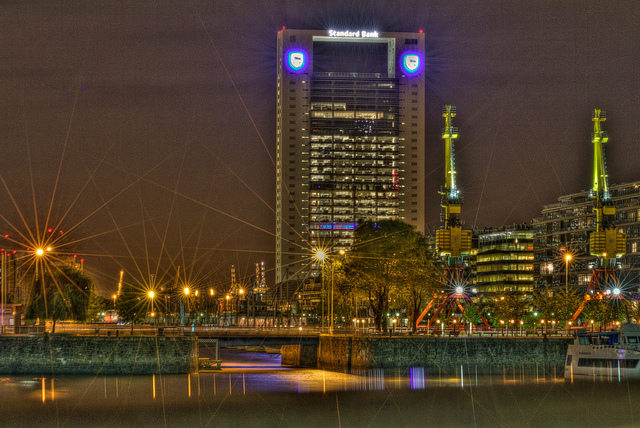 Argentina's climate varies from hot and humid in the north through humid and steamy in the center to cold in the south. Being in the southern hemispheres their seasons are reversed. Most of the population is of the European descent and hardly any natives are left. Because of this reason the vibrant city Buenos Aires is called the "Paris" of South America. In fact, a very popular dance form called Tango originated here.
Argentina was the first country to adopt fingerprinting. The oldest known dinosaur species known as Eoraptor have been traced back to Argentina and Brazil, making both countries prime destinations for paleontologists.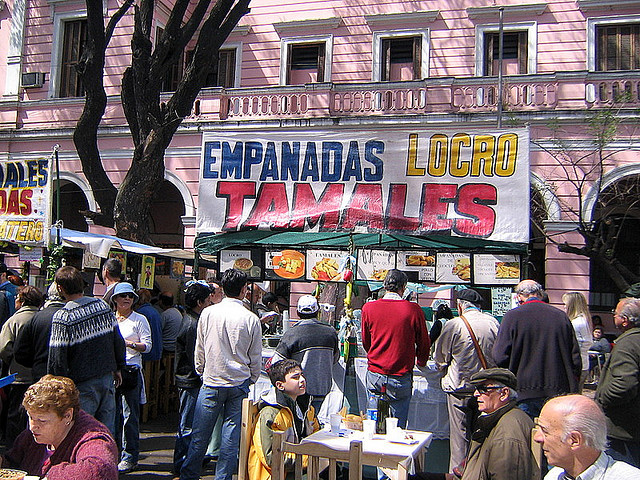 Soccer is the most popular sport in Argentina. Most famous are the empanadas – salty pastries which can be filled with meat, chicken, ham and cheese. Argentines enjoy eating facturas something like croissants filled with fruit jam for breakfast.
Famous Argentenians
General José Francisco de San Martín,was a great professional soldier. This national hero helped lead the revolutions against Spanish rule in Argentina (1812), Chile (1818) and Perú (1821).
Che Guevara who led the revolution in Cuba was actually Ernesto Guevara, an Argentinian doctor. His frequent use of the word "che", got him his nickname, Che Guevara.
Argentinian Juan Manuel Fangio is the only person in the world to win the Formula One Grand Prix automobile race five times: in 1951 and 1954 – 1957.
Image Credit: Featured Image by Flickr User quimpg, via CC