Think of New York and you will definitely think of the Statue of Liberty, which found her home on the Liberty island more than 100 years ago. Was the statue built here on the island? What is its importance in history?
Okay! The Statue of Liberty is a symbol of America's freedom, the country's liberty. On July 4, 1776 the Continental Congress declared independence from the rule of the British. They announced a new nation that was to be called – the United States of America. After the declaration of independence the American Revolutionary War was fought. In 1778, France joined as an ally and fought the war alongside the United States, against Britain. The support of French money, soldiers and naval forces helped Americans win the war over the British Crown. America won its freedom, but France gained little except getting their revenge against the British.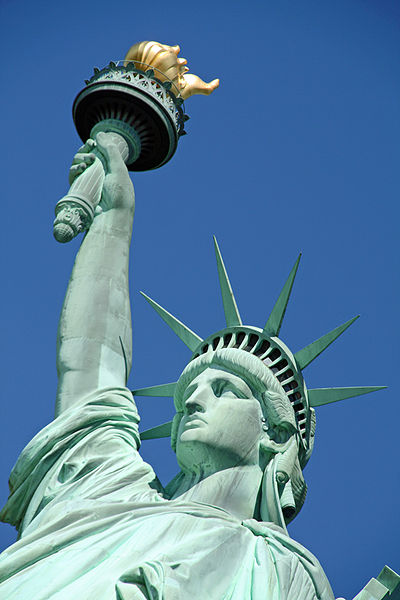 The Statue of Liberty was no where in the picture then. After almost eighty years in 1865 a french professor suggested that since independence of America was a joint effort of America and France if there were ever a memorial built to mark America's freedom it should be a joint effort of the two countries. So the French decided to pay for the statue and the Americans had to pay for the pedestal where the statue would stand. All this discussion inspired the sculptor Frédéric Bartholdi to create the statue. The structural work was done by Gustav Eiffel, who later built the Eiffel Tower in Paris.
No prizes for guessing then that the Statue of Liberty was structurally constructed in Paris, France. It took nine years before it was completed in 1884 after which it was sent to the USA in 214 crates. Frédéric Bartholdi visited the US a few times to decide where the statue was to be installed – at a small island in the harbor of New York City. Today the island is known as Liberty Island.
The Statue of Liberty is 46,5 meters (151 ft) tall and together with the pedestal it reaches a height of 93 meters (305 ft). There are seven spokes in her crown that represent seven seas or the seven continents. The statue holds a tablet that has the declaration of independence. There is a secret staircase inside the statue which can take you all the way up the 354 steps to the crown. You can have a nice view over New York City from here.
Not only it is a great landmark for America but it's also a UNESCO World Heritage Site.