You must be thinking that we are joking. Nah! Two architects Irek Glowacki and Marek Rozhanski, in the western Austrian village of Terfens have done it for real.
They have been working on it for past eight years and now it is open for people to go have a look at it. It opened for public viewing on May 5, 2012. The people of that village are hoping that more tourists will come to the village to look at this house.
Check out the kids room :)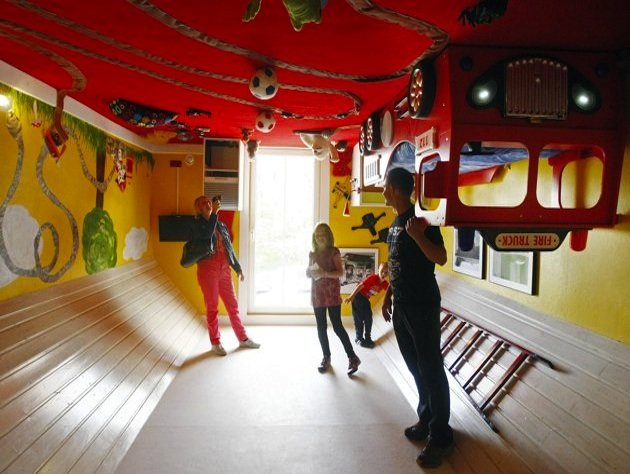 Sounds so interesting, doesn't it?