(This cute story is written by our young reader Esha, who is eight years old)
Once there lived a girl named Nancy. She had a friend Lily who lived next door. Nancy had a secret tree-house where only she and Lily could play. Nancy had a doll that she did not want to share with anybody. One day Lily asked, "Nancy, could I play with your doll too?". 'No', said Nancy, 'Henna wants to sleep'. "Okay", said Lily.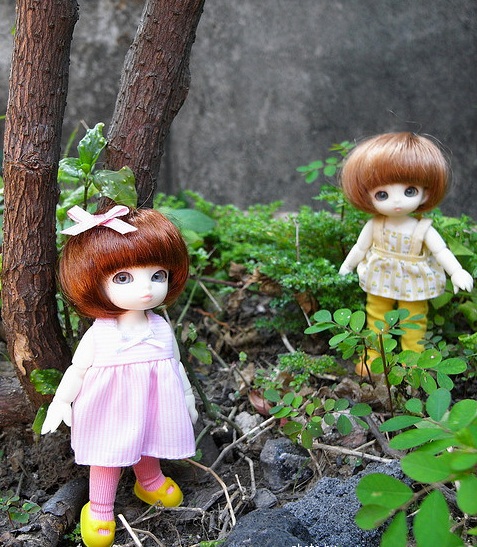 The next day Nancy's and Lily's family were going to a beautiful village on a vacation together. Every year they went to at least one vacation together, and this was one. They sat in a minivan and Nancy's father began driving. On the way to the village Lily asked Nancy if she could play with the doll this time. 'No', said Nancy, 'Henna wants to sit next to the window'. "Fine", said Lily.
The girls reached the village at night. They had a good night sleep and in the morning they sat down to play together. Then they ate their lunch, followed by a nice big chocolate cake for dessert and went on to play again. They played all afternoon – when they came back for dinner they heard some very sad news – that Lily will have to leave soon, since her father got a new job in another part of the country. Now Lily and Nancy were not going to be neighbors anymore.
After the vacation got over Lily was getting ready to leave. Before she left she gave Nancy a present. Nancy opened it and saw it was a beautiful locket for Henna. She ran upstairs to her room and got a present for Lily. It was Henna, Nancy's favorite doll. Nancy said she would put the locket on Henna's friend Senna. Both the friends hugged each other and said goodbye – they both knew they would remain the best friends forever.