This is a guest post by Subha Manoj, an ex-finance professional and now mother to two beautiful kids. Subha teaches English in an ICSE school in grades 1 – 4. Writing about kids and parenting is her all time passion – and that stems from innumerable lessons her students and kids teach her every single day. She blogs frequently, here.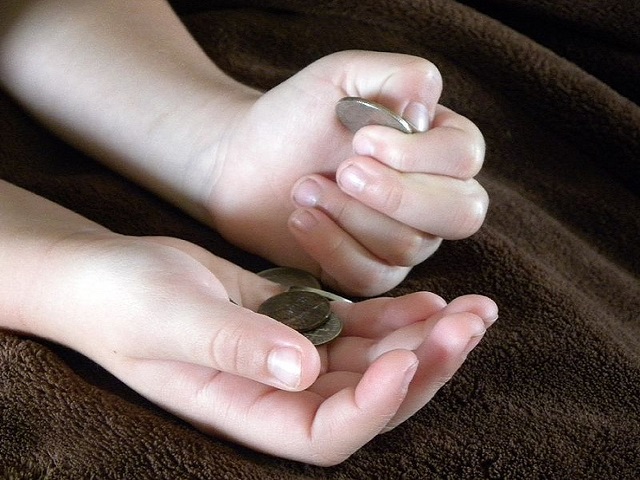 A child's character building requires two strong pillars: HOME and SCHOOL. Being a mother of two and a teacher, I am lucky to learn from both of these worlds a lot.
As a parent, I know how much we spend, in terms of money, time and energy finding the right school for our children. The n number of phone calls, the long discussions at the school bus stop, park, kitties, and even at work. The list is endless. So you found the right school. Now what? To a  parent it seems enough, their work is done. However, as a teacher, I have felt many a times that one time investment of finding the right school is not enough.
Being a teacher, I know how much energy goes towards preparing class notes, lesson plans, resources for the class, planning extracurricular activities, ancillary duties. What we get at the end is 40-minutes session for a topic. In a class of 20, there are 20 different characters to be dealt with. If the class we are teaching is a 1st or 2nd grade, it is a lot more.
Let me enumerate a few practical points below which can help bridge the gap between parents and school/teachers.  
Lunch bag woes: 

Please send healthy and fresh food. Skip the Maggie packet. It gets sticky, tasteless and looks like a yellow brick when the lunch box is opened after almost 5 hours. It is difficult to handle a child who complains of stomach ache or vomits in the middle of a class. And remember, there are other kids too. 

Teach me Mamma: 

A child learns both at school and home. Do not make a teacher solely responsible for your child's studies. What the teachers do in 40 minutes is introduce a concept, do an activity based learning session and a worksheet. If the child is made to spend even 10 minutes (time would change depending on the age and grade) on that concept, it reiterates the portion. It helps the teacher a lot.

 Tuition – To be or not to be: A big bone of contention! Your child needs tuition if it is a language or portion which you are not familiar with or cannot catch up with even after spending quality time yourself reading the content books or you are genuinely, not in a position to give time to your child's studies due to an ailing family member or serious family responsibilities. Your child does not need tuition because you are a working parent, or you are bored spending time with him/her. I would like to share an incident which I have been witnessing for the past one year now. This child who is now a 2nd grader, used to get down from his school bus at 4 pm, give his school bags to his grandmother and collect the tuition bag from the bus stop, and directly go for tuition classes (core subjects), and return by 5:30 pm. The child's parents were both working and of course educated. I wish they could understand that a 1st grader does not require tuition, instead about 20 minutes of their time.
 "Let's find the perfect school" syndrome: Like there is no perfect man, there is no perfect school. At some point of time, you will disagree with your school and its methodology or decisions. Keep in mind your child's temperament, learning needs, apt mix of sports, extra curricular, academics and school fee to decide upon a school.

I-want-a-mother-for-my-child at school

kind of parents: As much as a teacher likes to make your child comfortable, her work is to teach and mentor. Her job becomes easier if you  ensure that all of your kids requirements are taken care of at home. Please spend a few minutes at home, so that teachers can teach well in the class.
 Let's communicate: It makes it a lot easier when parents come up and talk if they feel there is an unresolved issue with their child. Use the diary to write to the teacher, read circulars (it pains the teacher to see a sad child in the class when the rest of the class has got materials for the class project, barring him), acknowledge the diary notes every day and be in touch with the school through their website or otherwise.
We all say that the generation has changed, and the things back then and now are very different. Yes, agreed. But, a child's basic needs and source of happiness still remains pretty much the same. A little bit of your undisturbed attention, a warm hug when he feels lost, a token of appreciation, set of rules and discipline. And your child is ready to roar!