What do you think? Do Mermaids exist? Yes we are talking about the same creatures that are half-woman and half-fish and who live underwater with fishes and the turtles. You will probably say no. But my answer is yes!
They do exist! They exist at Weeki Wachee Springs in Florida also known as the City of Mermaids.
Weeki Wachee Springs is a lovely park in Florida that trains ordinary women to be real-life sea mermaids!!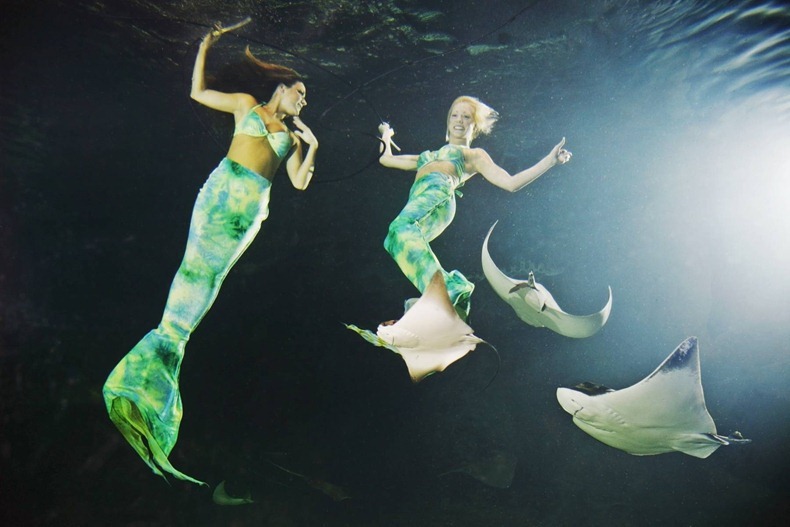 But believe me, being a mermaid is no ordinary task. It takes months of very difficult training to become a mermaid. To begin with one should to be able to swim well and be very comfortable in the water. That's the first level. Then, they have to practice and become skilled in scuba diving.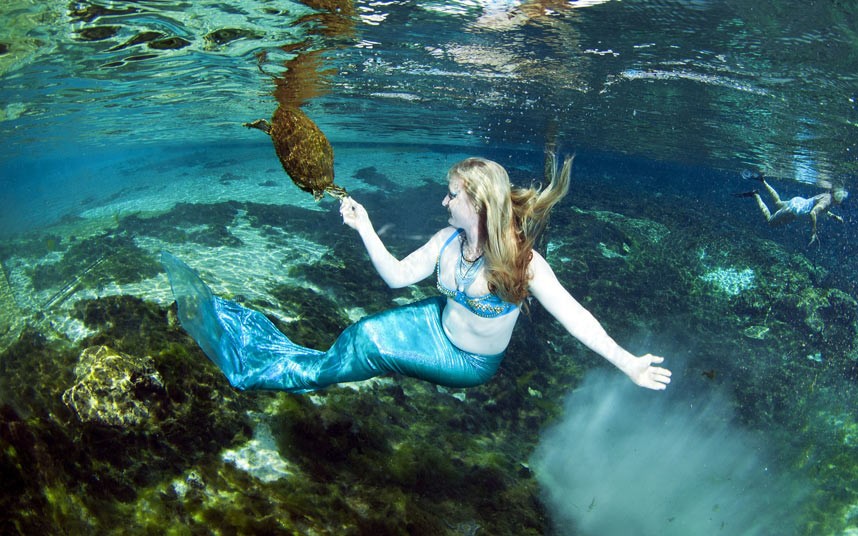 Now imagine diving and swimming with your legs bound together? It is uncomfortable and tough. But mermaids at weeki wachee have no choice. While the costume is beautiful and shiny, the legs are bound together in the costume to make it look like a mermaid tail.
So don't you think this is fascinating!
We know that they are not real mermaids, but I'm sure that even if real mermaids ever existed, they would be as beautiful and as graceful as the Weeki Wachee mermaids!!