First of all, let us know about pirates. Pirates are notorious people who commit robberies at the sea. Their job is to steal or capture ships sailing in the sea and sometimes also kidnap people aboard the ship. Then these pirates demand huge ransom in order to release the ship.
There is a country called Somalia in the continent of Africa. It is along the coast, wrapped around the Horn of Africa.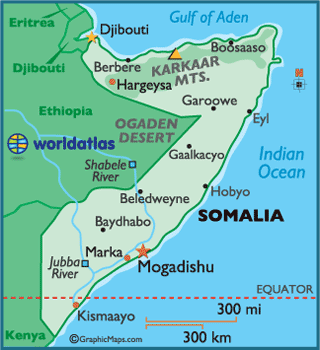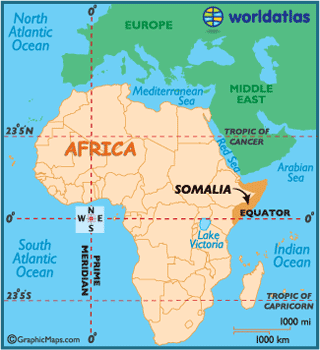 (Map image courtesy: WorldAtlas.com)
Somalia is a very poor country with no leader to guide it and no one follows any rules(we all need to follow some rules to make our lives better, right?). As a result, people in Somalia are poor, lawless and uneducated. Some from these uneducated and lawless Somalians become Pirates as it gets them a lot of money. They are not even scared of the police.
Somali pirates don't wear eye patches; instead they have swords and guns to scare people. They use small, fast speedboats to get around and work in groups of 10 or so. Once they find a good target, they launch hooks and rope ladders up to board the ship and overwhelm the crew. They often attack at night when no one can see them approaching.
Ever heard about women pirates?