J. K. Rowling is a very talented British novelist who is best known as the author of the Harry Potter series. She was born today July 31 in the year 1965.
In her book series, Harry Potter is a wizard who discovers that there are a lot of other people with special magical powers living in the world,  unnoticed by the ordinary people. When he turns eleven, he goes to a boarding school called Hogwarts which enrolls young witches and wizards. Each book in the series tells about one year of his life at school, the things that he learns and about the people that he meets there and his adventures.
From 1997 till 2006, seven Harry Potter books have been published.
Harry Potter and the Sorcerer's Stone
Harry Potter and the Chamber of Secrets
Harry Potter and the Prisoner of Azkaban
Harry Potter and the Goblet of Fire,
Harry Potter and the Order of the Phoenix
Harry Potter and the Half-Blood Prince
Harry Potter and the Deathly Hallows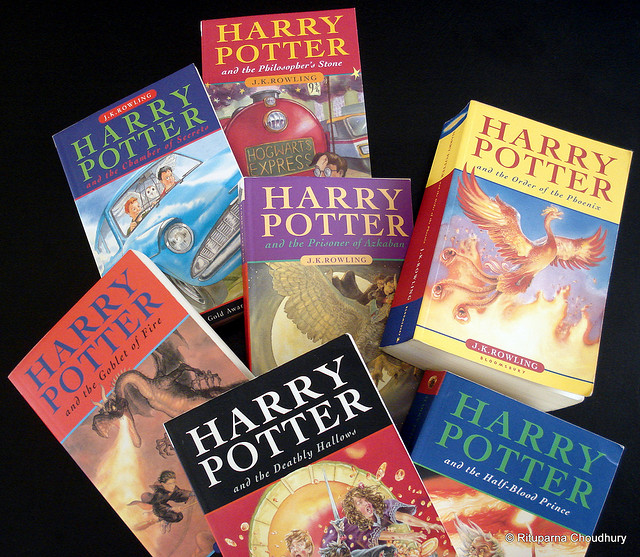 Harry Potter series is the best-selling book series in history. Rowling has won numerous awards and honours for these books.
Quite funnily, the idea for writing a story about a young wizard popped in her mind while she was on a train trip. She told The Boston Globe that "I really don't know where the idea came from. It started with Harry, then all these characters and situations came flooding into my head."(Source:wikipedia) Thank God for the idea!!
Her real name is Joanne Rowling. "J.K Rowling" is her pen name.